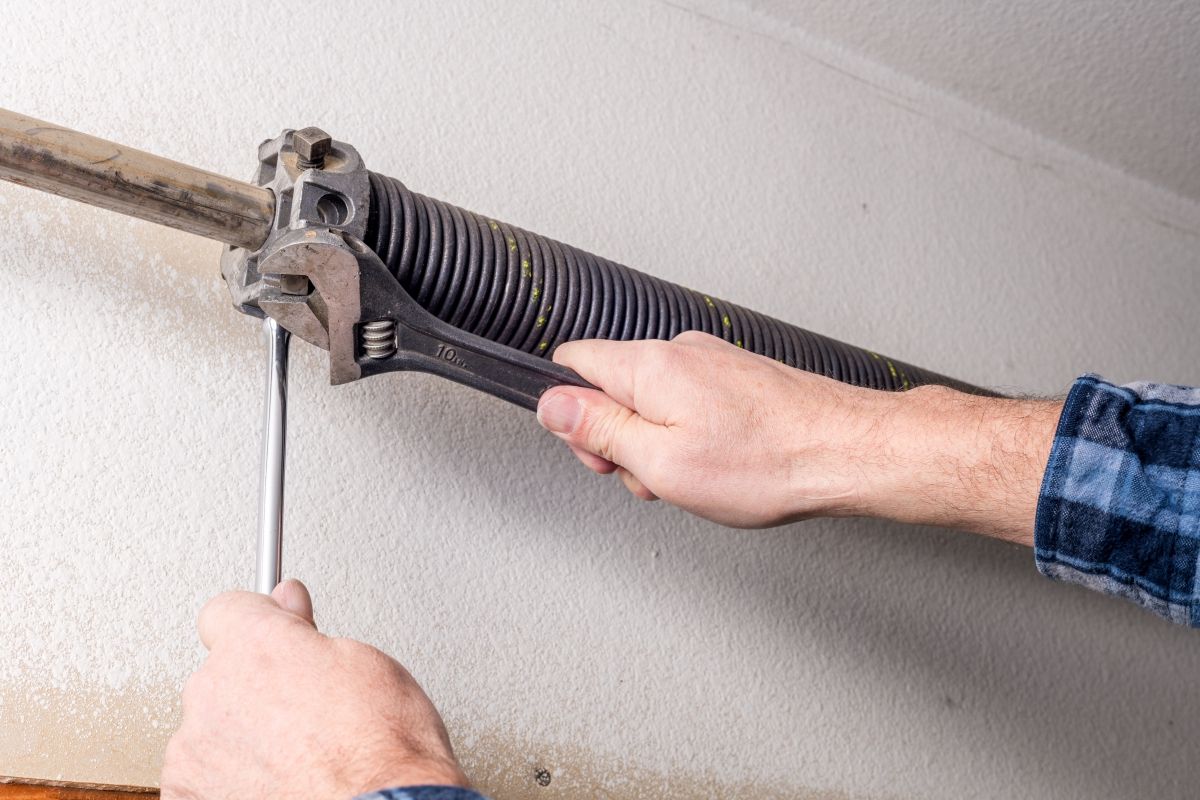 How Much Should I Expect To Pay For My St. Louis Garage Door Repair?
Rocket Garage Door Repair
How Much Should I Expect To Pay For My St. Louis Garage Door Repair?
Here at Rocket Garage Door Repair in St. Louis, we see it all the time. A local homeowner discovers that their overhead garage door, carriage house style garage door, or modern garage door is in need of a repair, and they have no ideas where to begin or what to expect.
The reality is that most people know very little about the process and costs of garage door repair. Chances are that your garage door has worked properly for the entire duration you have lived in your home, and this is the first time you need someone to come and take a look. Unlike most other moving parts in your home, such as appliances, garage doors have an uncanny lifespan when well-built.
In today's blog from the team at Rocket Garage Door Repair in St. Louis, we will cover some of the common costs associated with common garage door repairs, so you can get a rough idea of what you might be looking at. Please note that all numbers here are based on national averages and may not be representative of your area. Most garage door repairs are done at an hourly rate, and the effectiveness, knowledge, and sometimes even luck of the technician can all increase or decrease an estimated cost.
To schedule a free estimate for your St. Louis home's garage door repair service, fill out our online form and a member of our team will get in touch shortly.
DIY Versus Professional Garage Door Repair
The first thing you must weigh when considering the actual costs of your garage door repair is whether or not you are hiring a garage door repair service professional to do the work. While the DIY method can save you quite a bit of money, the trade-off is time, frustration, and the risk that you still might need to hire a pro if something goes wrong.
Furthermore, while some garage door repairs, such as the replacement of weather stripping, can be done with fair ease by most homeowners who want to try their hand at it, many garage door repair tasks, such as replacing torsion springs, require special tools and can be quite dangerous when attempted by someone who is untrained in working with them.
What Is The Average Cost Of A Residential Garage Door Repair?
Garage doors, like cars, can require basic repairs that are easy, fast, and relatively affordable. Also like cars, they can require repairs that are major, lengthy, and expensive. It really just depends on what is wrong.
That being said, according to HomeAdvisor — the nationally recognized lead-generation platform for home service professionals — the average cost of a quoted garage door repair across the United States in 2019 was between $147 and $341, or a $244 "true" average for those keeping score at home.
This data was based on over 33,000 reports of estimates or completed projects as reported by consumers.
Common Garage Door Repairs And Their Potential Costs
While many garage door repairs require parts that aren't that expensive, the special training, tools, and care that technicians must employ when working on them means that you are paying a premium when it comes to hourly labor, which can range from $60 to over $100 per hour depending on where you live and what garage door repair company you work with.
Here are some costs, also based on national average in 2019, for the most common types of residential garage door repairs.
Garage Door Won't Open/Close - although this can be caused by just about anything, it is often a problem with damaged wheels inside of the tracks. Typical costs range from $135 - $175.

Spring Problems - Depending on the style of spring, quality of the part, and weight of your garage door, this repair can range anywhere from $125 - $350.

Broken Chain/Cable - Although chains and cables are fairly cheap, the training, time, and tools required to do this job safely mean that you can expect anywhere from $150 - $300

Broken Garage Door Window - Depending on the size of the glass being replaced, a window replacement service charge might range from $75 - $150.

Garage Door Dent Removal - For minors dents you want to be removed from your garage door panels, expect to pay between $75 and $150, depending on the number of dents.

Panel Replacement - Damage to panels beyond minor dents will most likely require a panel replacement. Depending on the size and material of your garage door, costs might be as high as $400 per panel for parts and labor.

Circuit Board Replacement - Without a working circuit board, your garage door is no good to you. Circuit board repairs require special training and time. Expect to pay a premium hourly rate for this service. Most reprogrammings cost between $150 and $250.

Hinge and Roller Replacement - Hinges and rollers are relatively inexpensive, but can be time-consuming to replace depending on how many are being done. For a cost estimate, consider about $10 - $15 per hinge or roller plus labor costs.
Full Garage Door Replacement - In the case that your garage door is too damaged to repair, or you are seeking a full replacement anyway, costs can widely vary depending on the number and size of garage doors, materials, and where you live in your state (for tax purposes). However, a standard overhead garage door for a two-car garage typically runs about $1,000 to $2,000.
Rocket Garage Door Repair in St. Louis Can Help
Whether you are looking for professional garage door repairs or replacements in St. Louis, Rocket Garage Door Repair can help with our elite-service team and over 10 years of experience. Fill out our online form today to get started.