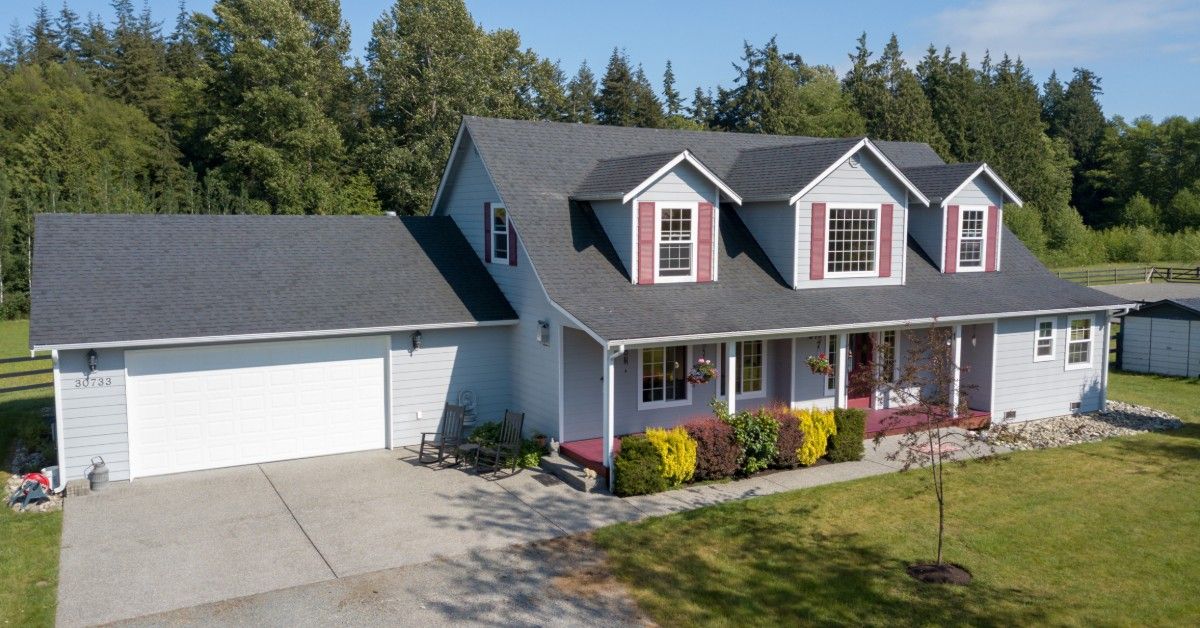 Reasons Investing In A Garage Door Replacement is a Good Idea
Your garage door is a pretty big deal. So big, in fact, that it takes up about a third of the front of your home. It's no wonder why your garage door is one of the first things that people see when pulling into your driveway or passing by your home. Unfortunately, having a garage door that is old, worn, or faulty isn't going to do much good for your home's curb appeal and won't give off the best impression for those who see it.
Why You May Want to Consider a Garage Door Replacement
Installing a new garage door will not only offer better performance and efficiency, but it will also positively contribute to the overall curb appeal of your home. Especially if you're stuck with a broken garage door, there are many reasons why replacing your garage door is a good idea. You cannot best utilize the space your garage offers if you have a faulty or malfunctioning garage door, therefore, a replacement garage door is necessary.
If you still aren't convinced that a garage door replacement is right for you, consider some additional reasons on why it is something that is worth the investment.
Enhances Visual Appeal of Your Home
As mentioned, garage doors are big, both in terms of size and visual impact. Having an old and worn garage door can lessen the aesthetic that your home gives off. Opting for a garage door replacement service that offers the most modern garage door solutions will make it easier to find the right door for your home that will enhance your curb appeal even more than you could have thought it would. Whatever style you're interested in, a new garage door will certainly enhance the visual appeal of your home.
Boosts Home Value
Did you know that a new garage door offers a great return on investment? Installing a new garage door is one of the best home improvements you can make in order to get a beneficial return. Not only is garage door installation affordable upfront, but it typically brings over a 90 percent return on investment when factored into the resale value of the home — if you have plans to resell soon. Having a worn garage door when trying to sell your home is likely to only turn potential buyers away and give the impression that the rest of your home is not in great shape. House hunters will be more attracted to a new, aesthetically pleasing, garage door that opens and closes with ease.
Improved Safety
We don't have to tell you that a broken garage door is a safety risk. When broken, the risk of your garage door becoming unbalanced increases significantly, which can lead to the garage door falling off its track. Not to mention, sensor issues can put your vehicles at risk of damage and increase the danger to both pets and children. Installing a new garage door system will ensure that you are equipped with the latest safety features and that the risk of damage or injury is eliminated.
Better Security
Did you know that many burglars gain inside of homes through the garage? A broken garage door or one that is old enough to not have the latest security advancements is eye-candy for burglars looking to loot any possessions they can grab. Installing a new garage door will deter thieves from targeting your home. This is because new garage doors are often more secure than older, faulty ones. Many modern garage door systems now have built-in security features. With stronger industrial materials, code pad openers, and enhanced locking systems, your garage will be more secure and is therefore much more likely to keep your vehicles and other stored items safe.
Are You in Need of Garage Door Replacement Services?
If you are in need of garage door replacement in St. Louis and the surrounding areas, you can trust the team of experienced garage door contractors at Rocket Garage Door Repair! If your garage door system is worn and outdated, you'll be able to find something new and that fits your needs thanks to our selection of residential garage doors and garage door openers. Our experts will handle the entire process, from the removal of your old garage door to the installation of your new one! To receive an estimate for our garage door replacement service, contact Rocket Garage Door Repair Today!